Visitor Admission & Regulation
Sinoexpo Informa Markets, the organizer of HNC China recognize the importance of the epidemic control measures that come with Covid-19. This will ensure the health and safety of visitors; screening measures and procedures have been prepared.
These new guidelines and best practices aim to not only give you peace of mind but also help ensure a hygienic, productive, and organized event experience. Rest assured we will be following official government and local authority guidance, as well as any venue- or location specific regulations. In additional, we will follow the Informa All Secure priority commitments.
Notice for attending the Show
1. If you are not a resident of China's mainland, please go to the service counter at the entrances and present your passport and take photos for record before entering the exhibition area.
2. Note: You are required 14 days intensive isolation observation according to National Immigration Administration, please contact the Embassy of your country for details.
3. Foreigners who live in China must apply for the Health Code in advance before the exhibition, and show the original passport and green Health Code before entering the exhibition area, otherwise you are not allowed to pass.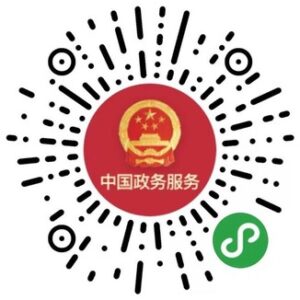 Scan the Health Code via WeChat APP
Health Code Application
Step 1. WeChat download (Mobile Application).
WeChat is China's most popular messaging app.
Introduction:https://www.wechat.com/
Step 2. Please scan the QR Code with WeChat to enter the "China Government Service Platform".
Step 3. Click on "Health Code Traveler Version" and follow the instructions to obtain your health code.
■ For more information about Health Code,
please contact
The consulate of your country in Shanghai, Inquiry number for The Shanghai Call Center 86 21 962288 or Public service hotline 86 21 12345
Procedures for attending the Show
Step 1: Please bring your passport and wear mask in your journey
Step 2: Temperature screening at exhibition entrances
Organisers will not allow entry of attendees who failed temperature screening and have over 37.3°C body temperature.
Step 3: Please show your Green Health Code
* Health Code basically runs a continuous contagion threat assessment on you, then outputs it as a green (you are okay to travel or enter public places), yellow (you need to isolate for 7 days) or red (you must isolate for 14 days) QR code.
Any query, please feel free to contact Mr. Bill Huang (bill.huang@imsinoexpo.com, tel: 86-21-33392294)